Ask a Technician
Dylans RV offers many services for all types of Motor Homes. Please use the form below to ask one of our highly trained technicians about the different services we have available. For storage and continued maintenance options, check out our Concierge Service Plans.
Owning a motor home or travel trailer is a great experience, but it can be good to have someone to help you out when you encounter issues. These vehicles are very complicated and the best way to avoid big trouble on the road is to ask an expert who knows these machines like the back of their hand when you are unsure of something. Our New Jersey RV dealer service experts are never more than a message away when you need them.
Ask a Technician at our NJ RV Dealer
We know how much you care about your motor home, and that's why we have a state-of-the-art RV service center at our New Jersey dealer for our highly trained technicians. It helps them to assess and fix any issues that come up in a timely manner so you can get ready to hit the road. They can handle everything from basic service to complex repairs, so don't afraid to reach out and ask a question.
We know your schedule is pretty hectic and that's why we make it easy to ask our RV service technicians questions when it's convenient for you. All they need need is some basic information about what kind of recreational vehicle you drive and any comments on what you are experiencing.
If you're dealing with issues on your motor home, don't wait any longer. Contact Dylans RV to get the answers that you need. Give us a call today at (856) 228-0090.
"
Hey everyone at Dylans! The Berkshire is running great and a dream to drive cross country.Mike Hollar
Featured Motorhomes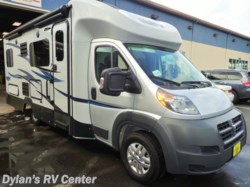 2015 Dynamax Corp REV 24TB
**** WE WILL NOT BE UNDERSOLD- CALL FOR BEST PRICE ****   2015 Dynamax REV 24TB is approximately 24 feet 8 inches in length is powered by a Ram ProMaster Chassis, 280HP V6 engine and a 6 speed... More
$54,988.00
View Details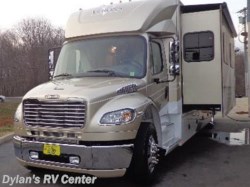 2017 Renegade Verona 36VSB
**** WE WILL NOT BE UNDERSOLD - CALL FOR BEST PRICE ****    2017 Renegade Verona 36VSBFeatures may include: Construction Smooth High Gloss One Piece Fiberglass Wall Surface 2" Vacuum... More
$247,988.00
View Details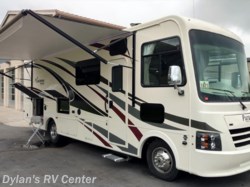 2018 Coachmen Pursuit 29SS
COACHMENS NEW 2018 PURSUIT PERCISION 29SS HAS IT ALL , LITERALLY!! EVERYTHING IS STANDARD... LIKE A FULL WALL SLIDE W/ TOPPER, FRONT DROP DOWN ELECTRIC BUNK, SOFA BED, BOOTH DINETTE SLEEPER, AND REAR... More
$84,988.00
View Details
Visit Our Locations
Dylans RV Center of Sewell
2190 Delsea Drive, Sewell, NJ 08080
Sales Hours
Mon-Fri: 9am-6pm
Sat: 9am-4pm

Phone: 856-228-0090
Parts & Service Hours
Mon-Fri: 9am-5pm
Sat: 9am-4pm

Fax: 856.228.9030

Dylans RV Center of Berlin
19 S. White Horse Pike, Berlin, NJ 08009
Sales Hours
Mon-Fri: 9am-6pm
Sat: 9am-4pm
Phone: 856-768-1010
Fax: 856-767-3613

Dylans RV Service Center
101 Blackwood Barnsboro Rd. Sewell, NJ.
Dylans RV Center - PA
940 Stone Hill Road. Denver, PA.