If you're shopping for a Class A diesel motor home, take a look at our Newmar motor homes for sale! We have several brand new 2020 and 2021 models in our inventory. These beautiful Class A diesel motor homes are unlike any you've ever seen. Check out some of the available floor plan options below in our Newmar motor home review!
Bath and a Half
Several of our Newmar motor homes for sale feature a bath and a half, which is an absolute necessity if you have a big family or enjoy having overnight guests.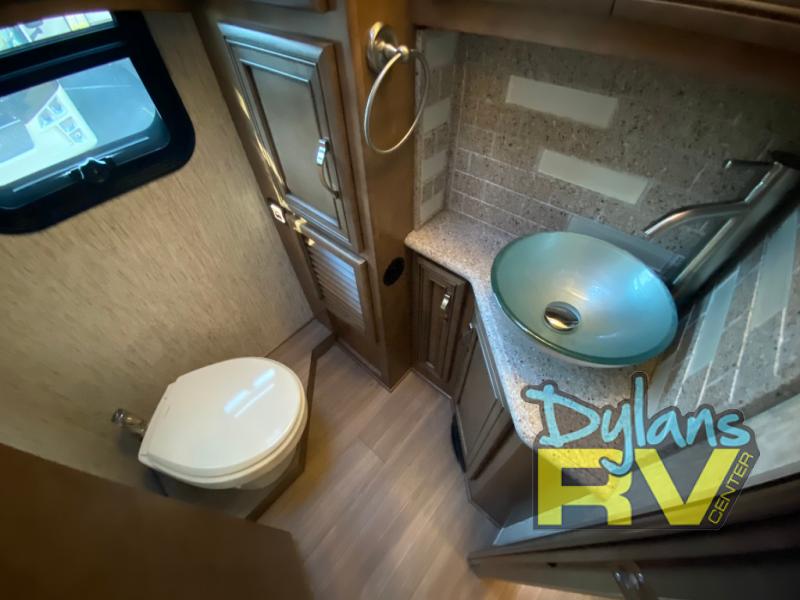 The full bathroom standard features include the following:
Demand Water System
Sewage Holding-Tank Rinse
Water Heater Bypass System
Dometic 321 China Bowl Stool or Macerator Stool*
Systems Monitor Panel
Fiberglass Shower with Glass Door
Exterior Shower
Water Filter for Entire Unit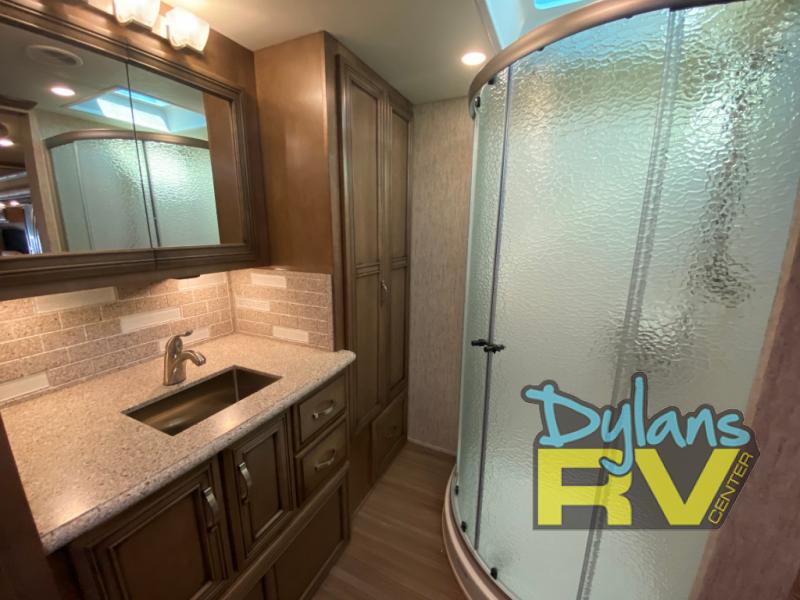 Washer/Dryer Prep
One essential set of appliances while on the road is a washer and dryer, and many of our Newmar motor homes for sale include this option! You'll find washer/dryer prep tucked strategically inside one of the storage closets in the bathroom.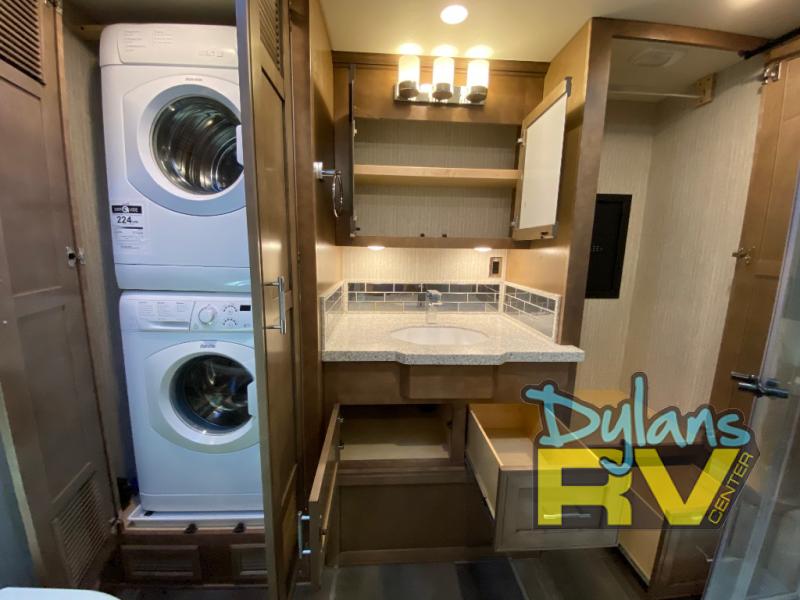 Slide Out Bunkhouses
You won't find a more perfect bunk house for your kids than in a Newmar! Check out this bunkhouse on a slide out wall. It's perfect for the little ones at night, and during the day it can be closed off to help things stay tidy.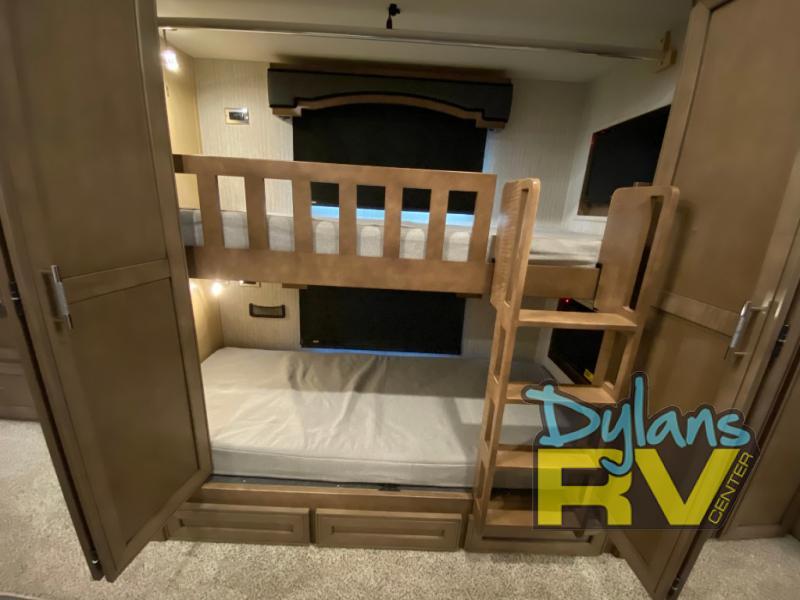 Plenty of Storage – Everywhere!
When you browse through our photos of all of our Newmar motor homes for sale, you'll notice that we have plenty of photos of open cabinets, closet doors, pantry space, drawers, and storage compartments. Why? Because it's helpful to see exactly what kind of space you'll be able to use. You don't want to set out for vacation and end up having all of your stuff cluttered around, but one great feature all of our Newmar motor homes feature is a ton of useable storage space.
Rest & Relaxation from Bedroom to Living Room
The Master bedroom in your Newmar motor home will be your own personal oasis! Enjoy a King bed, HD TV, and a spacious closet. You'll love stretching out at the end of the day and relaxing in a truly comfortable bedroom!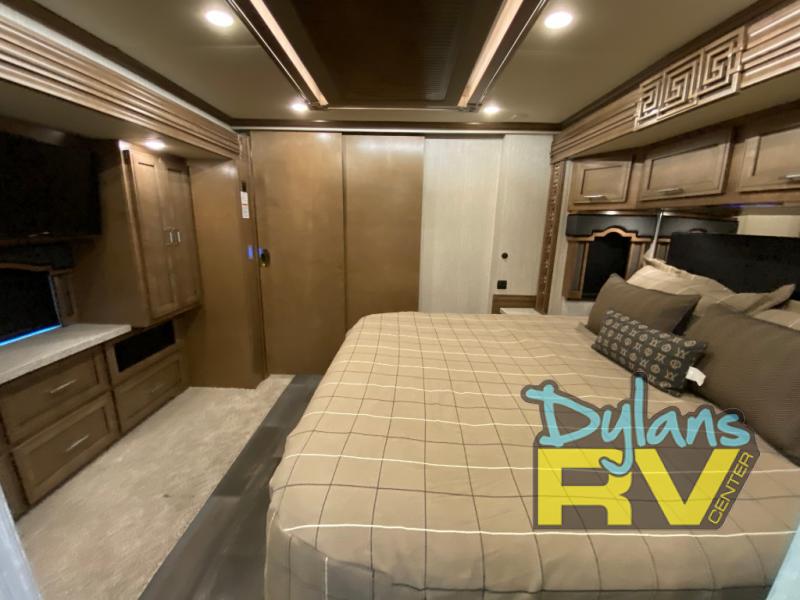 You'll also find that the living room and kitchen are loaded with features that are both comfortable and convenient. From sofa bed options to powered theater seating and living room entertainment center, you'll enjoy spending your evenings enjoying a family game or movie night.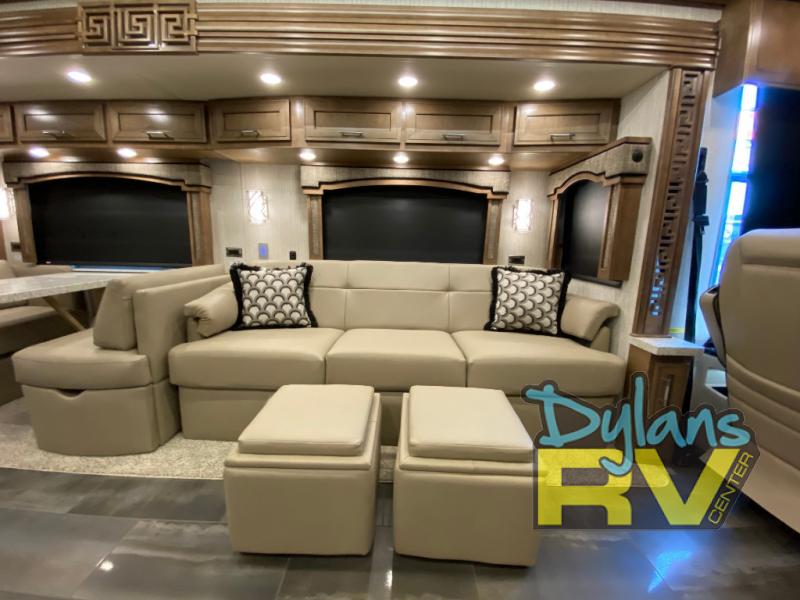 And snacks and meals are a breeze in the luxury kitchen, which is loaded with high end stainless steel appliances and – you guessed it – a generous pantry.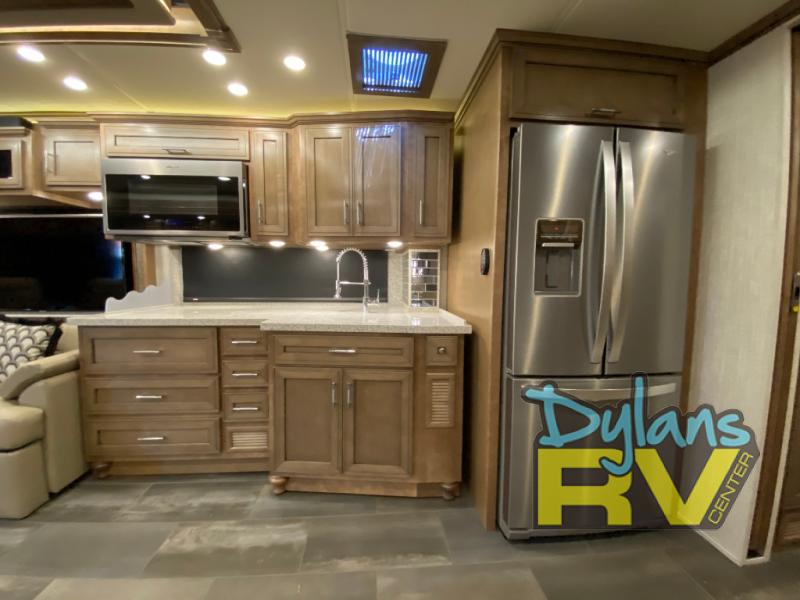 There's really too much in a Newmar Class A diesel motor home to list all in one review, and some of the features are specific to floor plan, so browse all of our Newmar motor homes for sale and check out the full list of features and photos on each listing. Need to compare units or have questions? Contact us today!