The s'more is a classic campfire treat, but if you want to glam it up a little bit, try these fun variations below. Use these camping recipes as a starting place for your own variations when camping in your new or used RV. The sky is the limit! There's even a recipe included my family loves for Indoor S'mores…which is a great option if Mother Nature decides to pour down rain and you can't have a campfire! Read on for lots of fun and tasty s'more variations!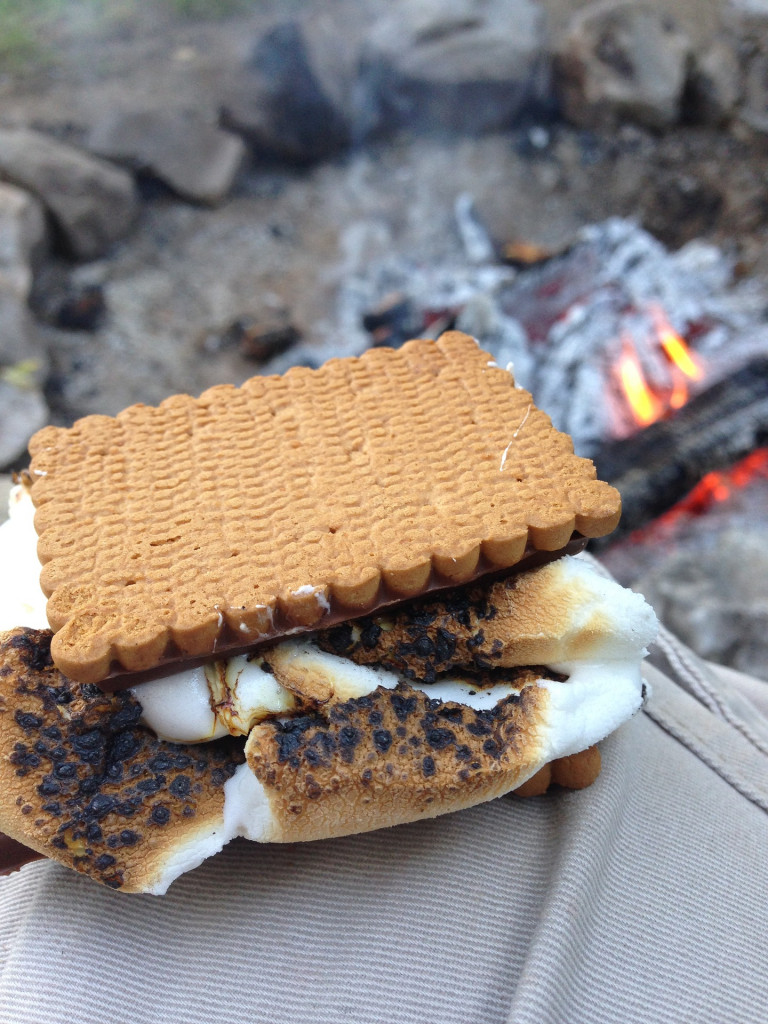 Change the Gooey
Start off easy: switch out your regular marshmallows for strawberry ones. Delicious! You'll also find lots of other marshmallow options in the baking aisle at your grocery story – like cinnamon swirl or caramel marshmallows.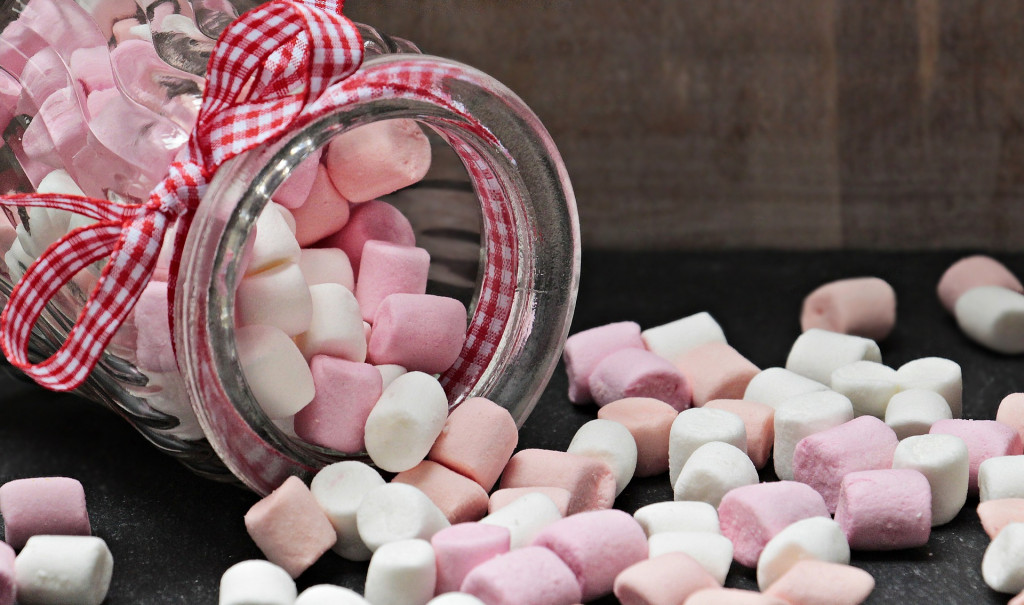 Change the Melty
Try this on for size: skip out on plain chocolate and sub in a peanut butter cup, Andes mints, or a square of chocolate-covered salted caramel. A peppermint patty, Kit Kat, Turtle, or any other chocolatey treat can turn your s'more from "meh" to "marvelous!"

Change the Crunchy
Graham crackers are pretty plain. Why not try chocolate or cinnamon graham crackers, twisted pretzels, or even a twisted-apart Oreo? (You could skip adding the chocolate to an Oreo s'more…but why would you?)
S'mores Dip
This is one of my kids' favorite treats. It's a great way to enjoy your s'mores indoors when it's pouring down outside. We even make it at home for a fun dessert! With only four ingredients, it's a snap to make.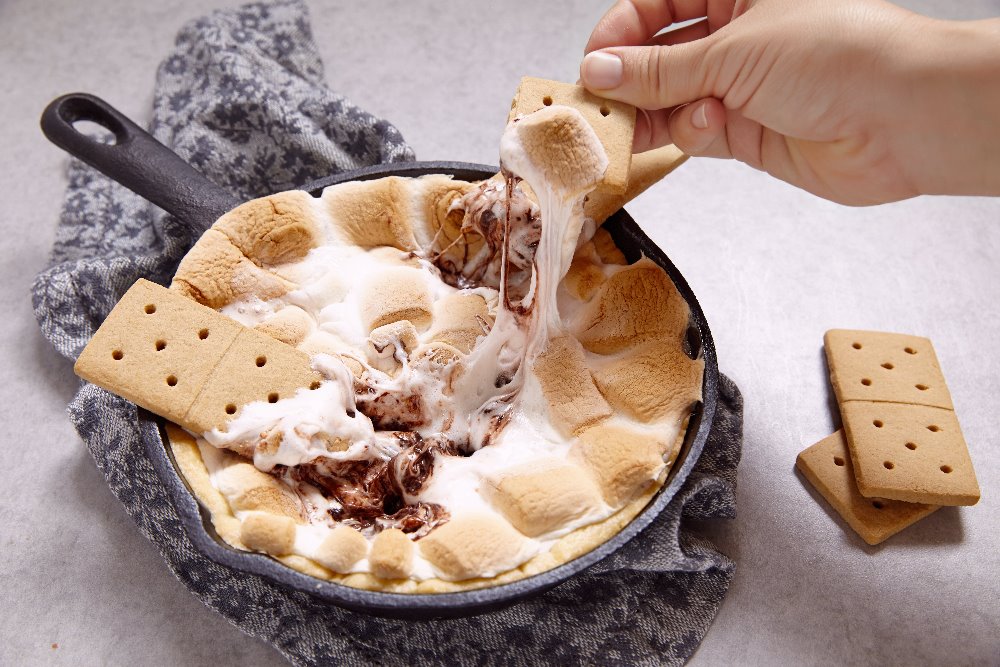 Ingredients:
1 Tbs butter
2 cups chocolate chips
15-20 marshmallows
Graham crackers
Utensils needed:
8×8 oven safe glass baking dish
Serving spoon
Go!
Place the butter in the baking dish, stick in oven, and turn oven on to 400.
When butter is melted, remove dish from oven and swirl the butter around to coat the bottom.
Spread chocolate chips evenly to cover the bottom of the skillet. Return pan to oven and bake for 3-4 minutes to let chocolate chips soften.
Remove from oven again and top with marshmallows.
Bake for 5-7 minutes until marshmallows are toasted.
Spoon s'mores dip onto plates and enjoy with graham crackers in a "chips and dip" fashion.
Whether you prefer the classic, iconic s'more or want to change it up a little, these are great camping recipes to try – just bring a stash of s'more fixings! Since many of our new and used RVs for sale feature exterior kitchens, you can keep loads of s'more fixings within arm's reach so you're always ready to try something new. Contact us today if you'd like to check out our RVs with outdoor kitchens!