Keeping your new or used RV in great condition year-round can help save you thousands in costly repairs. Routine RV service and maintenance is as easy as putting in timely reminders on your phone for a quick check or phone call to our RV service department. Here's a quick rundown of RV maintenance tips and how frequently to take care of them.
Winterization
You've probably already winterized your RV for the season, but if you haven't (and if you're done with your travels until spring), now is the time. RV winterization is the necessary but easy process of protecting your RV from the elements and harsh winter conditions that can bring damage, and involves things like prepping tanks and lines for freezing weather, checking for cracks, and storing your RV on blocks.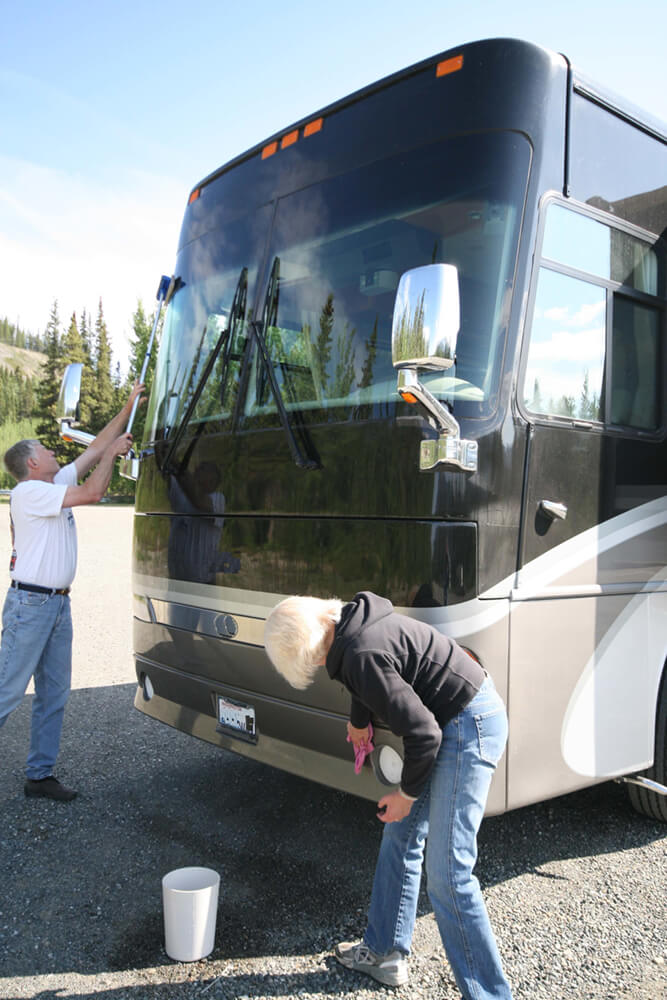 Contact our RV service department if you need any help with RV winterization.
Before Every Road Trip
A few quick RV maintenance tasks you'll want to check off before hitting the road include the following:
Tires: check pressure & add air to the tires that need it; check for cracks and damage to the tire's wear and tear
Clear any debris from roof that may have accumulated while it's been parked
Check under hood and make sure all hoses are connected, no leaks, etc. Also check any entrance places like pipes and vents for unwanted pests or vermin.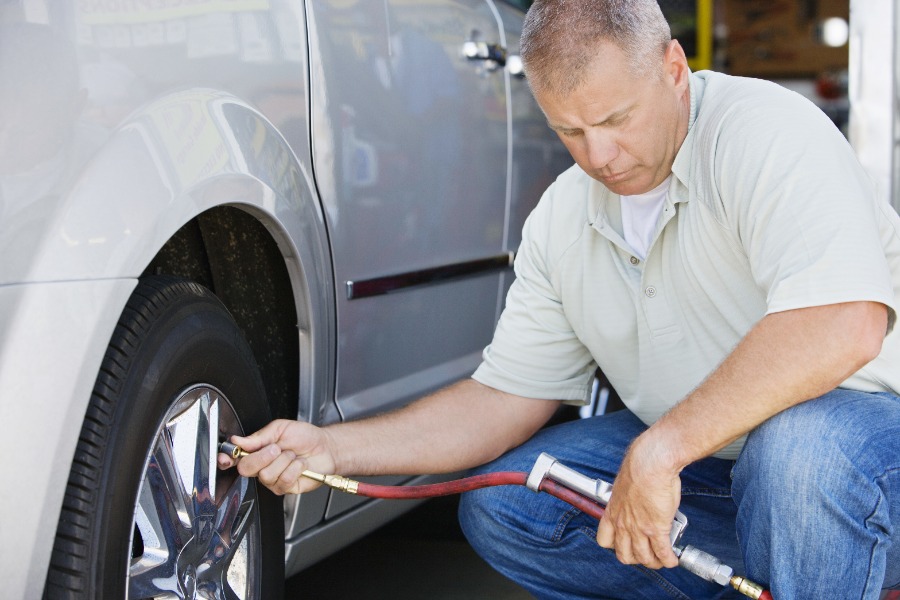 Once Monthly
During your traveling season, make sure to check the following every 1-2 months:
A/C: clean the vents, intake, and filters, replacing filters if needed
Roof, sides, and seals: check for cracks. Even the smallest cracks in a seal can lead to significant water damage and costly repairs. An ounce of prevention is worth a pound of cure!
Lubricate any slide outs
Every 6 Months
Our RV service department can help take care of these routine RV maintenance tasks, and we recommend them approximately twice a year.
Oil change every 3,000 miles
Replace filters
Check & change fluids
Lubrication for jacks, hitches, and hinges
Annual Maintenance Tasks
Make sure to schedule these annual RV services – just one phone call to our RV service department can make all the service appointments you need, and will keep your RV in longlasting condition!
Propane inspection
Service brakes
Flush and clean water system
Reseal exterior (if cracks are present)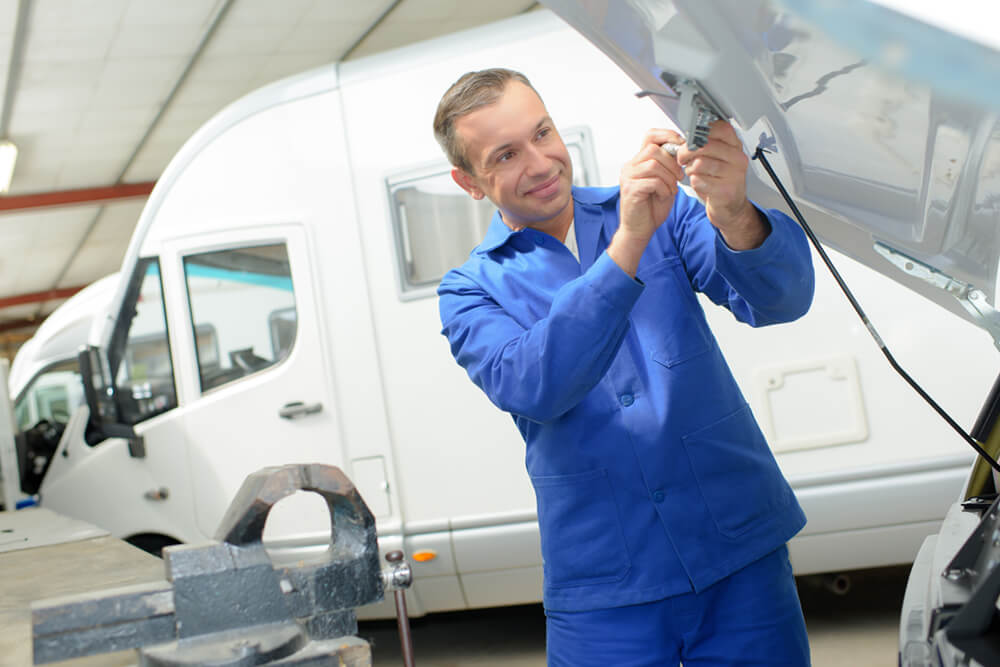 This may all seem like a lot of RV maintenance, but we're ready to help! Make it easy on yourself and contact us – we can help you keep your new or used RV in fantastic condition for years to come and help you avoid unnecessary repairs from avoidable damage or a lapse in service.