How to Pick the Right RV
When it comes to recreational vehicles, you have a lot of options. Not all RVs are created equal, and there's no option that's right for everyone. The RV that's right for you will depend on the type of traveling you want to do, and the best way to make the right choice is to check out a number of different options. When you explore the selection of new recreational vehicles at our New Jersey dealer, our team is happy to help you narrow down your options.
Truck Campers
If you're considering a trailer or truck camper, chances are that you plan to use it periodically, but not constantly. The right camper allows you to mount or hitch it when you need it, travel with it, and then put it back away when you're back home.
While one of the main benefits of this type of camper is that it works with your existing vehicle, you do have to make sure that you have the right vehicle for the job. Some trailers, like small teardrop trailers, simply allow for more cargo space and can be towed by a common sedan or even a motorcycle.
Other trailers that provide live-in-friendly amounts of space might require a half-ton, 3/4-ton, or a full-ton truck to mount in the bed or to tow. Some even require a fifth-wheel or gooseneck hitch. If you're looking into towable options, be sure that you have an appropriate vehicle to match.
Standalone RVs
If you look closely, you can usually tell what other types of vehicles an RV is related to. A Class B motorhome, commonly called a campervan, is maneuverable like a van but offers some additional space for settling in. Class A motorhomes are more akin to a converted bus, adding more space and, often, diesel power. Class C motorhomes are built on truck chassis, with a familiar hood and cab in the front of the vehicle.
When shopping for motorhomes, it's a good idea to see all of your options up close in our New Jersey showroom or at a local RV show. Generally speaking, the more comfortable space you have, the tougher it is to park your motorhome; the easier it is to maneuver, the less space it offers. This tradeoff is the reality of things, but experienced RV drivers will find themselves growing more confident in whatever vehicle they choose.
By considering how far, how often, and with how many companions you'll be traveling, you can begin to narrow down your options and find the right RV for you. Of course, nothing compares to visiting our showroom to see these magnificent options in person. To learn more, be sure to contact Dylans RV online or by calling (856) 228-0090 today.
"
Hey everyone at Dylans! The Berkshire is running great and a dream to drive cross country.Mike Hollar
Featured Motorhomes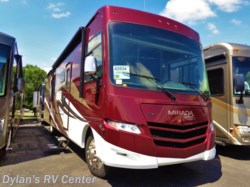 2019 Coachmen Mirada Select 37TB


WE WON'T BE UNDERSOLD, CALL TODAY FOR THE BEST PRICE! The Mirada Select 37TB Class A Motorhome offers a spacious interior, complete with all the comforts of home, to let you do just that.... More
$159,988.00
$146,988.00
Virtual Tour
View Details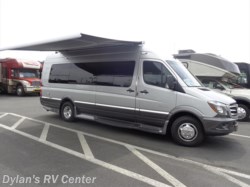 2019 Regency Xalta



WE WON'T BE UNDERSOLD- CALL TODAY FOR THE BEST PRICE! The 2019 Regency Xalta is brand new to the Dylan's RV Family! This Class B campervan is the perfect size to fit anywhere! It has the high quality... More
$149,988.00
$139,988.00
View Details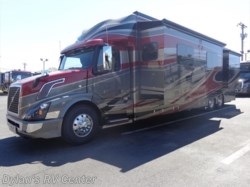 2018 Haulmark Motor Coach Status 45DB


*WE WILL NOT BE UNDERSOLD- CALL FOR THE BEST PRICE!* The 45DB is a Quad Slide - Bath and a Half Floorplan that includes a 23 cubic foot stainless steel refrigerator, solid... More
$419,988.00
View Details
Visit Our Locations
Dylans RV Center of Sewell
2190 Delsea Drive, Sewell, NJ 08080
Sales Hours
Mon-Fri: 9am-6pm
Sat: 9am-4pm

Phone: 856-228-0090
Parts & Service Hours
Mon-Fri: 9am-5pm
Sat: 9am-4pm

Fax: 856.228.9030

Dylans RV Center of Berlin
19 S. White Horse Pike, Berlin, NJ 08009
Sales Hours
Mon-Fri: 9am-6pm
Sat: 9am-4pm
Phone: 856-768-1010
Fax: 856-767-3613

Dylans RV Service Center
101 Blackwood Barnsboro Rd. Sewell, NJ.
Dylans RV Center - PA
940 Stone Hill Road. Denver, PA.