NCVR 8.5' Round Top Auto Trailer
General Information
The Neo NCVR Aluminum Combo Auto Trailer. Offered here in the Round-Top version is designed to carry autos, motorcycles, snowmobiles, atv's, golf carts or a combination of both. One trailer will do it all. Available with optional 5,200# axles too! Also available in NCVF Flat-Top Version.
Standard Specifications
3500lb Dexter Sprung Axles
NEV-R-ADJUST Brakes, EZ Lube Hubs
NXP Stainless Steel Ramp Door Latch System
Integrated Inline Tongue, Coupler- 2-5/16"
Rear Ramp Door - NXP, Pro-Flap & Spring Assist
Flushlock Curbside Door-36"
Bonded Exterior Skin, .030 Aluminum
1 Piece Seamless Aluminum Roof
Tongue Jack, Drop Leg, Zinc Coated
Aluminum Tread Plate Stoneguard
White Vinyl Walls
4' V-Nose
LED Exterior Lighting
Exterior Grade Plywood Floor - 3/4"
4 - HD Tie Downs
16" O/C HD Wall Post
16" O/C Tube Crossmembers
16" O/C Roof Bows
2 - 12 Volt Dome Lights W/Switch
Aluminum fenders
15" Bias Tires on Silver Wheels
Dimensions
NCVR Specifications
Model
Axles
Box Length
Std. Int. Ht.
Plus 6"
Plus 12"
Avg Wt
(Std Ht)
NCV1885TR
2-3500lbs
18'
80.25"
86.25"
92.25"
2600lbs
NCV2085TR
2-3500lbs
20'
80.25"
86.25"
92.25"
2750lbs
NCV2285TR
2-3500lbs
22'
80.25"
86.25"
92.25"
3000lbs
NCV2485TR
2-3500lbs
24'
80.25"'
86.25"
92.25"
3335lbs
NCV2685TR
2-3500lbs
26'
80.25"
86.25"
92.25"
3500lbs
DOOR OPENINGS:
Front Ramp
58" W
69.25" H
75.25" H
81.25" H
Rear Ramp
92" W
73.25" H
79.25" H
85.25" H
Side Door
36" W
70" H
76" H
78" H
*Curb Weights are +/- 20#. Why? This is the variance on our 40 foot truck scale. We weigh each and every trailer! Your trailer will have it's specific curb weight when you receive your paperwork. For weight purposes on our site, we average the weight for each model, and since some trailers have more options than others, they are approximately what your trailer may weigh.
NCVR Dimensions
Electrical Option Diagrams
Options
NEO Trailer OPTIONS refer to the different things we offer on our trailers. Not all options are available on each trailer however. Please select a category below to view options for NEO Trailers.
"
Hey everyone at Dylans! The Berkshire is running great and a dream to drive cross country.Mike Hollar
Featured Motorhomes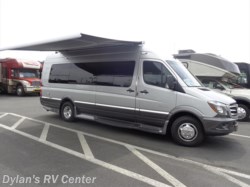 2019 Regency Xalta



WE WON'T BE UNDERSOLD- CALL TODAY FOR THE BEST PRICE! The 2019 Regency Xalta is brand new to the Dylan's RV Family! This Class B campervan is the perfect size to fit anywhere! It has the high quality... More
$149,988.00
$139,988.00
View Details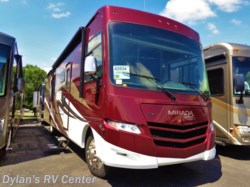 2019 Coachmen Mirada Select 37TB


WE WON'T BE UNDERSOLD, CALL TODAY FOR THE BEST PRICE! The Mirada Select 37TB Class A Motorhome offers a spacious interior, complete with all the comforts of home, to let you do just that.... More
$159,988.00
$146,988.00
Virtual Tour
View Details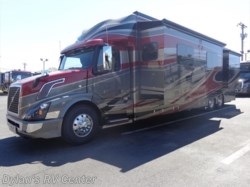 2018 Haulmark Motor Coach Status 45DB


*WE WILL NOT BE UNDERSOLD- CALL FOR THE BEST PRICE!* The 45DB is a Quad Slide - Bath and a Half Floorplan that includes a 23 cubic foot stainless steel refrigerator, solid... More
$419,988.00
View Details
Visit Our Locations
Dylans RV Center of Sewell
2190 Delsea Drive, Sewell, NJ 08080
Sales Hours
Mon-Fri: 9am-6pm
Sat: 9am-4pm

Phone: 856-228-0090
Parts & Service Hours
Mon-Fri: 9am-5pm
Sat: 9am-4pm

Fax: 856.228.9030

Dylans RV Center of Berlin
19 S. White Horse Pike, Berlin, NJ 08009
Sales Hours
Mon-Fri: 9am-6pm
Sat: 9am-4pm
Phone: 856-768-1010
Fax: 856-767-3613

Dylans RV Service Center
101 Blackwood Barnsboro Rd. Sewell, NJ.
Dylans RV Center - PA
940 Stone Hill Road. Denver, PA.